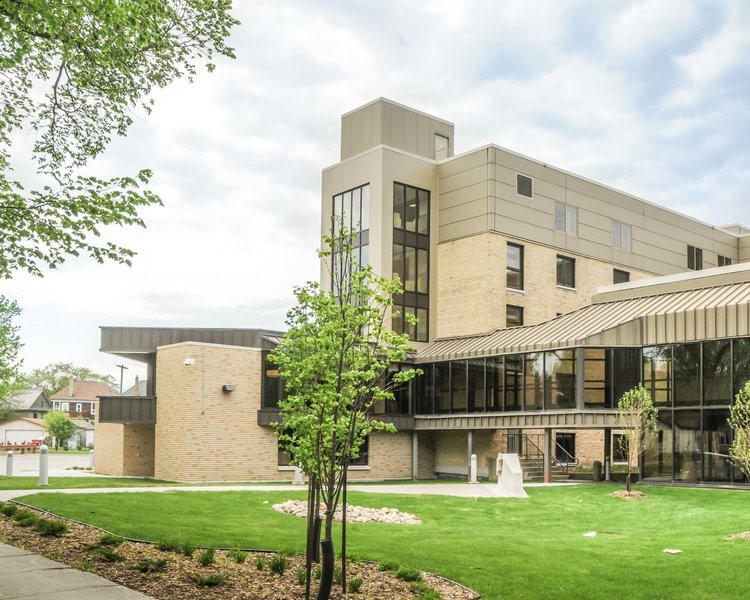 River Point Addictions Centre
The 85,000 sf addictions recovery centre, River Point Centre, provides a crucial service for urban and rural Manitobans struggling with addictions. The new state-of-the art facility was developed in consultation with the Addictions Foundation of MB, the Main Street Project, the Behavioural Health Foundation , the Department of Housing and Community Development, Manitoba Housing and community residents themselves.
Ambassador Mechanical was awarded the mechanical sub-contract for the installation of new plumbing piping & fixtures, refrigeration piping, gas & hydronic piping, ductwork and installation of all new HVAC equipment of the 50 year old Sharon Home into the new centralized addictions centre for Manitoba. The centre has the capacity to accommodate up to 2,000 individuals annually for treatment and offers a range of services for patients including non-medical detox, an intensive day program, a treatment readiness program, and structured residential treatment. River Point Centre was built to LEED silver standards (in registration process) and was completed on schedule and on budget.
Location: Winnipeg, MB
Sector: Health Care
Value: $4.8 M
Completed: 2015